Hintergrd
Replace backgroundsheets
General
With version 4.1.1.1 there is again an autonomous add-in.
The Integration within FastFinder will continue.
Info
---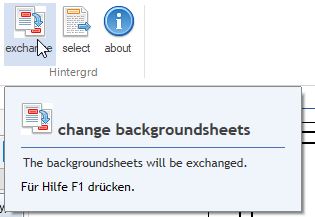 By click you replace the bachground sheet.
---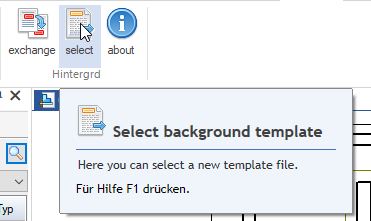 Here you select a new backgroundsheet.
---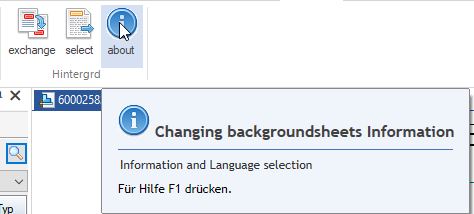 Here you select another language and you see some information.
---
Installation
The downloaded zip file is to be unpacked and executed.
An automatic (silent) installation is possible. See with / HELP or /? for the possible command line parameters (/ SILENT, / VERYSILENT) or in the documentation for Inno Setup Script. So-called tasks are not used.
Improvements
The installation is adapted to the peculiarities of Windows 10.
For Solid Edge versions from ST9, the new API functions are used.
Blocks of the documents library with the same name as in the template are deleted first, otherwise they would not be replaced.